Hymn Sing - Friday, April 3
Live on youtube.com.  See instructions in paragraph below.
Please join us Sabbath, April 4, 8-9am and 6:30-7:30pm for a conference-wide time of prayer. You may phone in by calling 312-626-6799, meeting ID 116-820-365, passcode 877717,  or  click here to join: https://rmcsda.link/rmcdayofprayer  
This info will also be on the prayer ministries page on the RMC website. 
Sabbath School and Church On-Line Live
We will be broadcasting Sabbath School and Church live on-line this Sabbath, April 4. Sabbath School will start at 9:30 AM.  Church will start at 11:00 AM with announcements.  Sabbath School and Church will be two different broadcasts. Go to youtube.com and search for "greeley sda".  Click on the big G.  You may need to choose the "Videos" tab.
OR click on the "Sermons" link in the menu selections above to access the services. (On a phone or tablet the menu selections will be in a button that looks like three bars at the top of the screen.)
---
---
ONLINE GIVING - Now that we are "sheltering in place" to slow down Covid-19 virus, you may find it more difficult to give offering and tithes.  Beside sending your donation to our treasurer, there is an easy way to give is online. You may access this by clicking "Online Giving" in our menu.  Also you may download an App to access it.  Here is a short youtube video with a walk-through of the process.
---
Welcome to the Greeley
Seventh-day Adventist Church
---
Worship Service Times
Sabbath School 9:30 A.M.
Worship Service 10:40 A.M.
- - - - - - - -
Weekly Events at Church

Last Day Events - Shawn Korgan
Sabbath 4:30 P.M. to 6:00 P.M.
- - - - - - - -
Bible Stories in Scripture
Monday - 6:15 - 7:30 P.M.
- - - - - - - -
United Prayer Meeting
Tuesday 6:30 - 7:30 P.M.
- - - - - - - -
Women's Bible Study Group
Wednesday - 10:00 A.M.
- - - - - - - -
Prayer Meeting
Wednesday - 6:30 P.M.
- - - - - - - -

About Us      Calendar         Bible Study      Sermons      ACS School       Online Giving      Contact Us      Links
---
Listen to the sermon live by clicking on the "Sermons" link in the menu above. The sermon is live at about 11:00 a.m. each Sabbath, Greeley, Colorado, USA, time. Listen to previous sermons on demand at any time at the same link.
---
Devotional Thought from Pastor Jason Logan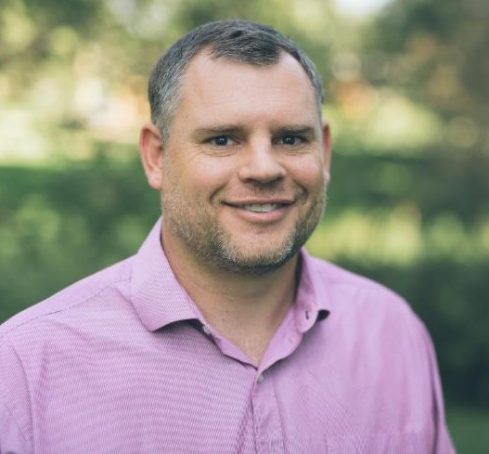 UPDATE FROM JASON
Dear Church Family,
I pray you all are doing well and staying healthy.  I hope that this time at home is opening more opportunities for quiet time with God.  Also, please keep in mind the seven health principles that we as Adventists adhere to.  If we include them in our daily lives they surely can make a difference in helping protect us from the COVID19 virus.
I want to make sure that you are aware that the RMC has extended the no services policy to April 17.  Also, as of this morning (March 26) at 8:00 am the state of Colorado has issued a stay at home order for all non-essential activities.  I want to again remind you that if you are sick, or have compromised health, under quarantine, or are elderly to please call the church, myself, or one of the elders if you are in need of any groceries, prescriptions, or any other necessities.
My family and I are doing well and have had no symptoms.  We will be finished with our quarantine Sunday.  We sure appreciate all of our church family's prayers during this time and please know that you are being lifted up as well.  I'd like to encourage each one to try to have a list of at least five church members each week that you will call and check up on and have a simple prayer for.  We need to be reaching out to each other during this time of seclusion. Also, it is an excellent time to check in on our neighbors to make sure that they have everything they need. 
"Always be full of joy in the Lord. I say it again-rejoice! Let everyone see that you are considerate in all you do. Remember, the Lord is coming soon.  Don't worry about anything; instead, pray about everything.  Tell God what you need, and thank Him for all He has done. Then you will experience God's peace, which exceeds anything we can understand.  His peace will guard your hearts and minds as you live in Christ Jesus.  And now, dear brothers and sisters, one final thing.  Fix your thoughts on what is true, and honorable, and right, and pure, and lovely, and admirable.  Think about things that are excellent and worthy of praise." (Phil. 4:4-8)
Blessings and encouragement to you all,
Pastor Jason Logan
Good morning church family! We are doing good and none of us have symptoms thus far. We're moving forward trusting that it will continue that way. I hope all are taking the seriousness of this disease to heart and following the recommendations of the CDC Etc. If you haven't done it yet, please sign up for the Rocky Mountain Conference News Nuggets as that is how RMC is keeping everybody updated. 
https://www.rmcsda.org/departments/communication/
Just go to this link and scroll to the bottom of the page to subscribe. Those who are elderly or have preconditions please stay home. If you have need of groceries or necessities please call the church phone and we will help you. 970-353-1661
We will try to keep everybody updated the best we can through emails, newsletters, and mass texts. God bless you all and let's all keep each other in our prayers during these strange and tumultuous times. Courage and faith to you brothers and sisters!
Blessings,
Pastor Jason
Recently I have been studying the story of Joseph and I've come across some really incredible things. But there's one specific thing that has really jumped out to me while I've been studying the story. 
  In Genesis 40: 14 It says, "But remember me when it is well with you, and please show kindness to me; make mention of me to Pharaoh, and get me out of this house." 
  In this verse Joseph is talking to the chief butler. Joseph had just interpreted the chief butlers dream for him, and is basically asking the chief butler to put in a good word for him. But later in verse 23 it says, "Yet the chief butler did not remember Joseph, but forgot him," 
  When I read that verse it astonished me that someone could so easily forget about Joseph after he literally interpreted his dream for him. I honestly didn't understand how it was possible.
  Finally in Genesis 41:9-12 It states, 
    9 "The chief butler spoke to Pharaoh, saying: "I remember my faults this day."
  10 "When Pharaoh was angry with his servants, and put me in custody in the house of the captain of the guard, both me and the baker, 
  11 "We each had a dream in one night, he and I. Each of us dreamed according to the interpretation of  his dream.
  12 "Now there was a young Hebrew man with us there, a servant of the captain of the guard. And we told him, and interpreted our dreams for us; to each man he interpreted according to his own dream."
 Only when the chief  butler found that Joseph was needed did he remember him. We often tend to do this with God. Even though it seems hard to believe that we could forget someone who helped us we do it every day. When we are in a hard spot Jesus is always there to lift us up, and help us out. He is constantly calling out to us, and telling us not to forget Him, but as soon as we are no longer in that hard place and everything seems okay we forget Him. We don't give Him another thought until we need Him again. 
  It's hard to think about forgetting God even after he saved us, but it happens so often. Let's make it our duty to remember Him always, to always love Him even if we feel like we don't need His help (which we always do). Even if  everything is going really well in our lives, that's no excuse to forget our LORD, it's only another reason to give thanks to Him, and worship Him because of His goodness towards us. 
--Afton Logan
If you're like me, the coronavirus has been on your mind. It's all over the news and everybody is talking about it. WHO recently declared it to be a pandemic. We have cases in Colorado and I can only imagine that soon it will be in Weld County and our own communities. I gotta be honest, I'm a little scared. I hate the unknown. I like to be in control and this makes me feel out of control. I'm taking all precautions. I'm boosting my immune system, washing my hands after being out in public, using sanitary wipes, not shaking hands, etc. But, I still have those nagging and fearful thoughts come into my mind. When they do, I've been using it as an opportunity to grow my trust in God. I keep laying myself, my family, and all of you down at His feet because He's in control and He knows what He's doing. I've also been continually going back to scripture.
My two favorite passages in this situation have been 2 Timothy 1:7 which says, "For God has not given us a spirit of fear, but of power and of love and of a sound mind."
I also love Psalm 91.  Those who live in the shelter of the Most High will find rest in the shadow of the Almighty. This I declare about the Lord : He alone is my refuge, my place of safety; he is my God, and I trust him. For he will rescue you from every trap and protect you from deadly disease. He will cover you with his feathers. He will shelter you with his wings. His faithful promises are your armor and protection. Do not be afraid of the terrors of the night, nor the arrow that flies in the day. Do not dread the disease that stalks in darkness, nor the disaster that strikes at midday. Though a thousand fall at your side, though ten thousand are dying around you, these evils will not touch you. Just open your eyes, and see how the wicked are punished. If you make the Lord your refuge, if you make the Most High your shelter, no evil will conquer you; no plague will come near your home. For he will order his angels to protect you wherever you go. They will hold you up with their hands so you won't even hurt your foot on a stone. You will trample upon lions and cobras; you will crush fierce lions and serpents under your feet! The Lord says, "I will rescue those who love me. I will protect those who trust in my name. When they call on me, I will answer; I will be with them in trouble. I will rescue and honor them. I will reward them with a long life and give them my salvation."
I hope you're also able to put your trust in God during such a tumultuous time. Keep turning to Him, praying to Him, singing to Him, and glorifying Him, and praising Him. He's got this.
I've attached an excellent video by Doug Batchlor and Neil Nedley on this subject.  Click Link
--Grace
Consequences Remain - It seems that Christians today are more often forgetting or even rejecting the fact that there are consequences for past sins. Don't misunderstand what is being said here.  It doesn't mean that those sins aren't forgiven by God, but that there are still consequences.  The thought pattern today seems to be more along the lines that God forgives and that the sinner moves on and those sins are all in the past never to be mentioned again.
This all can be a bit confusing because Hebrews 8:12 tells us, "For I will be merciful to their unrighteousness, and their sins and their lawless deeds I will remember no more." However, this is more from a legal standpoint.  Those sins will no longer be held against you in judgment for salvation.  On the other hand, there might still be some consequences that have to be meted out in this life.
I'll give you two obvious examples of this.  They actually could probably be lumped into being one example.  Anyway, in Numbers 20 the Israelites are closing in on the border to Canaan after the 40 years of wandering in the wilderness.  In verses 22-29 we are told about the death of Aaron, but there is something specific mentioned concerning Aaron's death.  Verse 25 reads this way, "Aaron shall be gathered to his people, for he shall not enter the land which I have given to the children of Israel, because you rebelled against My word at the water of Meribah."  Did you catch that?  Aaron cannot enter the promise land (that is the earthly promise land) because of a sin that was committed many years earlier.  Does that mean he hadn't been forgiven? Of course not, but there was a consequence for what had been done.
If you recall, the same thing happened with Moses (Numbers 27:12-14, Deuteronomy 3:23-27, Deuteronomy 34:1-8), the only difference being that Moses was allowed to go up "to the top of Pisgah" to see all of the promised land (Canaan).  If two of the greatest men of God paid consequences in this life for sins that were committed in the past, why would we think that we will never have any consequences for forgiven sins in our lives?  One beautiful thing I'd like to point out is that God did not keep bringing their sins up before them throughout their lives.  No, He never really mentioned it to them again until the very end and it wasn't in a condemning way, but rather an explanation of why what was happening (their deaths) was happening.
--Pastor Jason