In Person Sabbath School
Adult Sabbath School is meeting in the sanctuary at 9:30 a.m.. There is one adult class upstairs and all the children's classes will meet downstairs. Everyone is welcome!
Everyone is welcome to attend the worship hour. It starts at 10:50 a.m.  
We broadcast Church live on youtube.com. Church will start at 10:50 AM with announcements.  Go to youtube.com and search for "greeley sda".  Click on the circle with the church picture.  You may need to choose the "Videos" tab.
OR click on the "Sermons" link in the menu selections above to access the services. (On a phone or tablet the menu selections will be in a button that looks like three bars at the top of the screen.)
---
Devotional Thoughts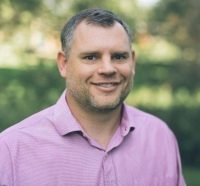 Too Busy - "Be careful or your hearts will be weighed down with . . . the anxieties of life, and that day will close on you unexpectedly like a trap."  Luke 21:34 (NIV)
There is a story in the Bible about someone who was too busy.  (John 10:38-42)  Jesus and His disciples had gone to the home of Mary, Martha, and Lazarus.  Jesus was talking and teaching with His disciples and Lazarus.  Mary had joined the group.  Martha was busy in the kitchen; after all, she had 14 hungry men to feed!  Feeling very frustrated she asked Jesus to send Mary to help her.  But Jesus gently rebuked Martha saying Mary had made the better choice.
I think Jesus just wanted Martha and all of us to know that no matter how busy we are, nothing is more important than spending time with Him.  Mrs. White says, "She needed less anxiety for the things which pass away, and more for those things which endure forever."  (Desire of Ages, p. 525)
Many years ago Jerry was pastoring in the Northwestern corner of Arkansas.  We had been there several years when our conference president decided it was time for us to move.  But it was such a busy time for us.  We had three children headed to school in three different locations.  And we needed to sell our house.  The moving company was wanting an address for our new place so we knew we had to make a trip to Slidell, LA, close to New Orleans to house hunt.  Once I remember walking through the living room when the evening news was on and hearing the news commentator say something about a hurricane crossing over Florida.  But that was a long ways from us and besides, we were so busy!  We thought no more about it.
Imagine our surprise upon arriving in Slidell to learn that we had arrived just in time to watch a town prepare for Hurricane Andrew!  We did weather safely through the hurricane in a motel.  But I have thought many times about how we were so busy, so involved with our own plans and activities, we had completely missed the big news of the day.
In the same way, it is so easy to be busy with the cares of this life and fail to see the "storm" of final events brewing in our world.  For me, Hurricane Andrew was a good reminder.
Sharon Oster
New Blank Document - I appreciate Pastor Jason and Grace letting me share my devotional thoughts from time to time for our church newsletter.  I had been thinking about something I could write and had just finished putting it on the computer.  Since my computer knowledge is quite limited, I should not have been surprised at what happened next.  I wanted a printed copy to save in a file I have just for myself, so I hit what I thought was "Quick Print."  Well, suddenly I was staring at a blank computer screen.  What had I done wrong?  Was I going to have to start all over?  I later realized that right next to "Quick Print" there is a symbol -- "New Blank Document."  As I stared at my "New Blank Document," I thought of something that had happened to Jerry many years ago.
Jerry had come to me looking quite dejected.  As he sat down he said, "My computer just crashed.  It's old.  I should have known this would happen.  I should have been backing everything up.  But I haven't for about a year now – and now everything is gone."  As the morning progressed, Jerry kept coming to me with different things he had lost – all his sermon information, the record of business transactions – bills paid, credit card expenses, etc. – and even the record of our past month's exercise program.  At that time our Conference had decided to pay pastors and their wives for exercising with the idea of promoting health and saving health care costs.  Well, I couldn't remember what I had done yesterday, let alone whether I had walked for 30 minutes a week ago last Tuesday!
These two incidents have reminded me of God's heavenly "computer."  Isaiah says in chapter 6, verse 7, "your guilt is taken away and your sin atoned for."  And again in chapter 43, verse 25, "I, even I, am he who blots out your transgressions . . . and remembers your sin no more."   God's computer screen wiped clean!
Some day when I am walking with Jesus on this earth made new, I will no doubt say once again, "Thank you, Jesus, for forgiving all my sins."  Jesus will stop walking, look at me and say simply, "What sins?"  There is a "New Blank Document" for my name in heaven.
Sharon Oster
Greetings from the Logan clan. We're in very opposite places right now. Jason and Gideon are enjoying cooler temperatures in Alaska and Afton and I are enjoying warmer temperatures in Idaho and cooling off in the lake. I know the boys are having a blast and so are we but we sure miss being together.
Gideon and Jason have been fishing most days that they've been gone. I was texting Gideon one night and asking him how the fishing had been. He told me that his dad was pretty frustrated because he'd been fishing for hours every day and hadn't caught anything. He'd put all that hard work in and it went unrewarded. It got me to thinking about the work God has for us.
Jesus called out to them, "Come, follow me, and I will show you how to fish for people!" Matthew 4:10
Are you a follower of Jesus? That makes you a fisher of men. It's a pretty high calling and it can be frustrating a lot of the time. It seems to us that our hard work is going unrewarded. When we feel like that the tendency is to just kind of give up. We say to ourselves, I'm not getting any results so why am I even trying? I've been there many times before and this is how Jason felt while he was fishing.
The next day I called Jason and asked how the fishing had gone that day. The story was completely different. He'd caught several fish and had had a very successful day. One of his keys to success was moving to a different river. There were more fish to be caught.
Sometimes we have to move on from our current fishing grounds to more fertile ones. The ultimate goal though is to continue fishing. We never know when the harvest will be plenty and if we don't put our hook in the water we know for sure we'll never catch a thing.
Matthew 9:37 & 38 Then he said to his disciples, "The harvest is plentiful, but the laborers are few; therefore pray earnestly to the Lord of the harvest to send out laborers into his harvest."
Grace Logan
Observation From Estes Park - "And the Lord has laid on him the iniquity of us all."  Isaiah 53:6 (last part)
When our son and his family were here this summer, they wanted to spend some time in Estes Park.  So after a picnic lunch, we started walking along the river in Estes Park.  Unable to keep up with everyone, I decided to just sit on a bench by the river and "people watch" – a very interesting activity in Estes Park.  Earlier from a distance I had noticed a family with four children – two grade school-age children and toddler twins in a double stroller.  As I was sitting there, the family walked by so I could see them better.  The twins were no longer in the stroller.  The little boy was walking with the dad, the little girl coming behind with the mother.  I was now able to read the little boy's shirt: "My first name is trouble, my last name is trouble."
I had to laugh and was still smiling when mom and twin sister came by.  So I said, "I saw your little boy's shirt and thought it was funny."  "Well," she said, "funny, but so true!  That shirt is perfect for him."  We both laughed and she walked on.  "Well," I thought, "I'm glad I don't wear a shirt advertising my negative character traits!"
The Bible, however, does put on display the negative character traits of many people.  Abraham, a friend of God, lied about the true relationship of his wife Sarah.  Jacob lied and deceived his father to obtain the birthright blessing.  Peter, after spending three years with Jesus, denied he even knew Him.  Saul (later Paul) persecuted Christians.  And one of my favorites, David, a man after God's own heart, committed adultery and murder.  But when confronted by the prophet Nathan, David readily admitted he had sinned.  Without hesitation, Nathan said, "The Lord has taken away your sin."  (2 Samuel 12)   Instant forgiveness – just like that!
Perhaps if we Christians were to wear a shirt like the little boy in Estes Park, it would say, "My first name is sinner, My last name is forgiven."  Mrs. White says: "He [Christ] has borne the burden of our guilt.  He will take the load from our weary shoulders.  He will give us rest."  (The Ministry of Healing, p. 71)   Jesus even says someday He will give us a new name.  (Isaiah 62:2)  How special will that be!
Sharon Oster
Sorry this is late! It's been one of those weeks. You know those weeks where you think it's Tuesday but it's actually Wednesday and then the rest of your week is completely off? That's the kind of week I've had. Our house has been so busy. We haven't really been without company since the beginning of May (except for maybe 5 days). It seems like my house just keeps getting messier and messier no matter how much I clean it. I'm looking forward to a Sabbath rest starting tonight. But do you know what I'm really looking forward to? I'm really looking forward to eternity with my Savior! Time with not be relevant. I won't be running like a chicken with my head cut off trying to fit everything in and exhausting myself. I'll have all the time I want to sit at Jesus' feet and soak in His presence. I need to take the time today and prioritize time with Jesus or it will never get done. I can sure be guilty of not making that time. But today, today I will spend time with Jesus. It will be a little glimpse of what it will be like when time as we know it ceases to exist.
--Grace
Blessings in Disguise - Romans 8:28 (NIV): "And we know that in all things God works for the good of those who love him, who have been called according to his purpose."
Thinking of the Logan family taking a few days to celebrate Grace's 40th birthday made me think of my 40th birthday "celebration."  Jerry was away from home for a meeting, and I was home with our three children and a visiting cousin.  It was Sabbath, my 40th birthday, and it had been pouring rain all day.  The kids were beyond bored, and when our 16-year-old son suggested he and his cousin take the car "just to drive around," I reluctantly consented.  Later when the hospital called, I knew I had made a mistake – one totaled car and two hospitalized boys.  However. when the policeman told me the boys were lucky to be alive, I knew I had just had the best birthday ever!
Perhaps sometimes our blessings come a bit disguised – not quite what we wished for or expected.  After years of active labor traveling, preaching, and winning souls for Jesus, the apostle Paul found himself under house arrest and then imprisoned.  But Paul told the Philippians: "Now I want you to know, brothers, that what has happened to me has really served to advance the gospel."  (Philippians 1:12)   Mrs. White says, "Paul ascribed to his own imprisonment his success in winning converts to the faith from Nero's household."  Paul saw what had happened to him as a blessing in disguise.
When I was five years old, my family went through a very devastating flood.  After weeks of unrelenting rain, the Kansas River flooded, sending water over the roof of our family-owned grocery store and pouring nearly six feet into our home.  But in later years I never heard my dad complain.  When talking about "the flood," he would always say, "God was so good to us."  Business was good once the store was in operation again, loans were paid off quickly, and my dad felt God had been so good.  He chose to focus on the blessing – a blessing that had come from destruction and despair..
A song from long ago says, "Someday He'll make it plain to me."  A hymn says, "When we all get to heaven, What a day of rejoicing that will be!"  It will be a day when all those "disguised blessings" will be made plain.  I'm looking forward to that day!
Sharon Oster
"The more you miss church, the less you miss church…" I came across this quote the other day and it really resonated.  It's so easy to get stuck in new habits and unfortunately most of the time the easy ones to get stuck in are bad habits.  I fear there are many people who have fallen into this category because of the Covid restrictions over the past year.  If you remember, it started with being completely closed for about two months and getting our sermons and Sabbath School through the livestream.  Praise the Lord for His foresight in putting that in place for us in our district.  Then, we were able to come back to in person services but with limited capacity because of social distancing and of course that went on for a full year with minor changes throughout.  Now we find ourselves with the restrictions loosening here in Colorado.  Through all of this, there are so many that we have not seen come back and I fear it might be because what we read in the above quote has taken place in their hearts.
Hebrews 10:24-25 "And let us consider one another in order to stir up love and good works, not forsaking the assembling of ourselves together, as is the manner of some, but exhorting one another, and so much the more as you see the Day approaching."
If you are reading this and the Spirit of God is nudging you that you are in this category, I implore you on Christ's behalf, come back.  Come and receive the blessing of fellowship of being with your brothers and sisters as we worship our God and His Christ together.  You are missing out!  You might not recall what a blessing it is, but come back and see.  I believe with all my heart you will be blessed.  And by the way, we all miss you!  Why not start this week in breaking that habit that has accidently been formed!
--Pastor Jason
Heeding the Warnings - Our younger daughter Amy was in her final year at Southern Adventist University.  In fact, it was the final week, test week, and Amy had been up late studying for an exam.  She finally decided she needed a few hours of sleep so she went to bed.  After just an hour or so the fire alarm sounded.  The dean did occasionally give fire drills in the middle of the night, but did she have to choose test week?!  Feeling very tired and somewhat irritated, Amy grabbed a sweatshirt and her car keys and headed out of the dorm.  As soon as she was outside, she thought she could smell smoke.  She turned and looked back at the dorm and saw bright orange flames leaping out of the roof of the dorm wing she had just left.  How thankful she was she had heeded the warning!  (One girl apparently became disoriented in the smoke and lost her life in the fire that night.)
On our recent trip to California we were listening to the news on television one evening.  Our non-religious son-in-law looked at me and said, "It sounds like the world is about ready to end!"  An unprecedented virus, mass shootings, police violence, social unrest, climate change – the list of negative news stories goes on and on day after day without end.  One news story was labeled simply, "Planet in Peril."   Could our son-in-law be right?  Is the world about ready to end?
Jesus said, "You also must be ready, because the Son of Man will come at an hour when you do not expect Him."  Luke 12:40 (NIV)  Later when addressing the crowd, Jesus told the people they could interpret weather signs, but then He said, "How is it you don't know how to interpret this present time?"  Luke 12:56 (NIV)  What would Jesus say to us?  Are we heeding the warnings?
Sharon Oster
Where Is Your Heart? Hebrews 10:24,25--And let us consider how to stir up one another to love and good works, not neglecting to meet together, as is the habit of some, but encouraging one another, and all the more as you see the Day drawing near.
Romans 12:10,13--Love one another with brotherly affection. Outdo one another in showing honor. Do not be slothful in zeal, be fervent in spirit, serve the Lord. Rejoice in hope, be patient in tribulation, be constant in prayer. Contribute to the needs of the saints and seek to show hospitality.
I received a precious text this week from one of you dear saints. It basically said that they know my heart is in Wyoming, but they hope that we give you our bodies here in Colorado for a long time. It got me thinking. Where is my heart really at? Do I love the state of Colorado? No! (too many people and too many regulations) Do I love the state of Wyoming? Yes! (open wide spaces) But where is my heart?
When we took our first district in Wyoming we had 5 churches. We would see four of those churches once a month and the other church once a quarter. Two Sabbaths out of the month we had long drives. Four hours round trip! It was exhausting! For the two & half years that we pastored that district I started to grieve the fact that I didn't have a church family and I came to believe that I wouldn't have one again. It's hard to connect deeply when you only see people once a month. It was sad because church community and family is so important.
Fast forward to today. I now have two church families that I love so much. You all of just taken us in as one of you and loved on us and it is the most amazing feeling. I have a community again and I feel so blessed. Thank you for everything you do for our family. Thank you for accepting us just how we are. Thank you for the prayers that I know go up daily as we serve the Lord in Colorado. So, I know where my heart is. It's right here with you all.
So continue to love one another as these verses say. Meet together. Encourage one another. Outdo one another. Be a family to one another! It's so important to show the love of God to everybody around us.
--Grace
Till Your Change Comes - Job 14:12 So man lieth down, and riseth not: till the heavens be no more, they shall not awake, nor be raised out of their sleep.
Job 14:13 O that thou wouldest hide me in the grave, that thou wouldest keep me secret, until thy wrath be past, that thou wouldest appoint me a set time, and remember me!
Job 14:14 If a man die, shall he live again? all the days of my appointed time will I wait, till my change come.
Job 14:15 Thou shalt call, and I will answer thee: thou wilt have a desire to the work of thine hands.
It's amazing the Bible truths you find spattered throughout the book of Job.  In the texts above we find a few; the state of the dead, the resurrection at the last day, and the call of our Lord to come forth from the grave.  As you read these texts you can feel the faith of Job.  He is completely willing to put himself in God's care both in life and in death because He fully believes there will be a day when he'll be called forth and given a new body.
Job had this faith many generations and centuries before Christ came to fulfill all of the covenantal promises of the Old Testament Scriptures.  How is your faith in these things with the historical knowledge of Christ as well as the Gospels laying out the activities of Christ's life, death, burial, resurrection, and His ascension?  Can you make faith statements about these things with undoubting conviction like Job did?  As we have just finished off a weekend when Christians around the world have remembered and celebrated the resurrection of Christ, I'm reminded of the need of this hope to ever be in the forethought of my mind.  May we never get so consumed with daily living and the trials of life that we lose sight of our great hope we have in Christ's victories.  Job has set a good example for us as he was making this statement while in unbelievable trials and tribulations himself.  Trials that most of us could never even dream of.  Spend some time with Job and allow his faith to encourage and build up your own faith.
--Pastor Jason
The Intruder - The news this past week (March 22-29) has been mainly about the King Soopers grocery store shooting in Boulder. A number of times mention has been made of past national mass shootings as well as shootings here in the state of Colorado. I well remember the Columbine School shooting. At that time Jerry was pastoring in St. Louis, MO, and I was working for the Special School District in the public school system. Immediately after that shooting, a new drill was added along with fire, earthquake, and tornado drills – The Campus Intruder Drill.
The principal would announce over the loudspeaker, "We have an intruder in our school. Take the necessary precautions." With that, we teachers locked our classroom doors, closed the window blinds, turned out the lights, and gathered all our students in a corner of the classroom, as far away from windows as was possible. With the computer we were able to keep in touch with the office. As we huddled quietly in the corner, a very frightened child would often ask, "Mrs. Oster, is there really someone in our school who shouldn't be?" Fortunately, every time I was able to reassure the student it was just a drill for when someone might be in our school.
Unfortunately, we have an "intruder" in our world. We have all encountered him, daily, maybe hourly. The Bible says, "The devil prowls around like a roaring lion looking for someone to devour." (1 Peter 5:8 NIV) We know the necessary precautions we need to take to be protected from this intruder – daily Bible study and prayer. If Jesus needed early morning time with His Father, how much more do we!
Soon Jesus will come, and the intruder will be no more. No more guns. No more pain, sickness, tears, or death. No more school children huddled in the corners of classrooms. No more grocery store shoppers fleeing for their lives. What a day that will be!
Sharon Oster