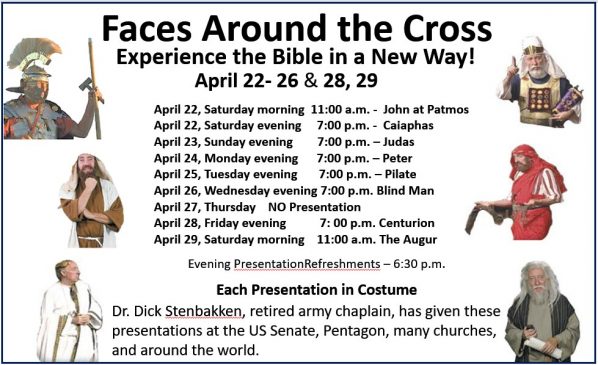 Everyone Welcome
Sabbath School and Church
Adult Sabbath School is meeting in the sanctuary at 9:30 a.m.. There is one adult class upstairs and all the children's classes will meet downstairs. Everyone is welcome!
Everyone is welcome to attend the worship hour. It starts at 10:45 a.m.  
We broadcast Church live on youtube.com. Church will start at 10:45 AM.  Go to youtube.com and search for "greeley sda".  Click on the circle with the church picture.  You may need to choose the "Videos" tab.
OR click on the "Sermons" link in the menu selections above to access the services. (On a phone or tablet the menu selections will be in a button that looks like three bars at the top of the screen.)
---
Weekly Church Meetings
Monday - 4:00 p.m.  Bible Study on Doctrines
Wednesday - 1:30 p.m.  Midweek study - Last Day Events
Sabbath 4:00 - p.m.  End Time Events with Shawn Korgan
---
Food for Thought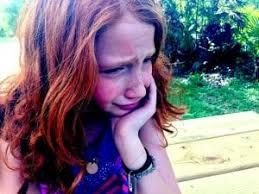 Confession/Forgiveness - "If we confess our sins, he is faithful and just and will forgive us our sins and purify us from all unrighteousness." 1 John 1:9 (NIV)
Recently while thinking about our time spent at the West County Church in St. Louis, I was reminded of something I had not thought of in years. Before the new building was built and we were still renting, the church school was in a house/converted to school. This was also where we had our church fellowship meals.
One Sabbath we had finished eating, the adults were sitting around talking, so the young people decided to go outside. One 13-year old girl decided to take a friend and her parents' car – without permission - and drive around the very small parking area. In the process she happened to hit our car and put a small dent on the driver's side of the car near the rear wheel. One can only imagine the thoughts that raced through her mind: Oh, no! I have damaged the pastor's car!
Before we left that day, this girl along with her father came to Jerry. With tears streaming down her face, she confessed what she had done. Of course, Jerry readily forgave her and tried to console her. She later wrote a beautiful letter to him thanking him for his kindness, understanding, and willingness to forgive, saying "It was the worst day of my life!" 
Several years went by and this girl was planning her wedding. Her pastor uncle was going to perform the actual vows, but she asked Jerry to give a talk. As he got up to speak, he began to relate the story I have just shared – not to embarrass the girl, but to show her beautiful confession which represented her Christian character. He said he had chosen not to fix the dent, because every time he saw it, he was reminded of a frightened, embarrassed young girl who had had the courage to confess.. He said it gave him a warm feeling inside. Then he looked at the groom and said, "You are getting a good wife."
Confession – we have probably all had to do it so we know how difficult it can be. Adam and Eve were the first people needing to confess. Adam blamed Eve and indirectly God. ("The woman you put here with me – she gave me some fruit from the tree, and I ate it." Gen. 3:12) Then Eve blamed the serpent. (Gen. 3:13)  
After David's sin and he was confronted by the prophet Nathan, he readily confessed. God just as readily forgave. "Then David said to Nathan, 'I have sinned against the Lord.' Nathan replied, 'The Lord has taken away your sin.'" 2 Samuel 12:13 NIV
Confession – difficult on our part; Forgiveness – easy for God. Since we have all sinned (Romans 3:23), how thankful we can be we have a loving, forgiving God.
Sharon Oster
The Impossible Purchase - "Jesus replied, 'What is impossible with men is possible with God.'" Luke 18:27
Jerry and I recently received an invitation to attend a church dedication/mortgage burning service for a church Jerry had pastored in St. Louis. As we had just returned from our Christmas vacation in California, we decided not to make the trip. When we had first gone to St Louis to pastor the medium-sized congregation, they were renting a church. Even though they were thankful for a place to worship, they longed to have their own church building.
There were several churches in the St. Louis area, but this church was to be in the West County area – a very elite, expensive part of the city. The search for affordable property was very discouraging. Finally after much prayer, our building committee chairman decided to call a very wealthy West County landowner who had sold property for the new mall and various other things to be built.
"Well," the man said, "I don't have any land to sell you. But," he continued, "I do have some property I will GIVE you." The nearly five-acre, several million dollar gift enabled the members to build a beautiful new church building. As Jerry and I looked again at our pictures of the ground-breaking service, the new church building, and then watched the mortgage burning service online, it made me think of something Jesus had said to Abraham.
As three visitors were passing by Abraham's tent one day, Abraham invited them to stay for a meal. As they were eating, one of the visitors, the Lord, told Abraham that he and his wife Sarah would have a son about this time next year. Sarah overheard and since she was now quite old, she laughed at the idea she would now have a baby. Then God said, "Is anything too hard for the Lord?" (Genesis 18:14)
As the West County church members searched for property, they were probably tempted to laugh as well, thinking it might never happen. But Jesus has said if we have faith as small as a mustard seed, mountains will move. And He adds, "Nothing will be impossible for you." (Matthew 17:20) We were reminded once again that God still performs miracles and will do what to us seems impossible.
Sharon Oster