No Reservations Necessary for Any Service!
---
We are happy to announce that you may now attend church services in person.  You will need to be in good health and wear a mask.  No reservations are now necessary!
We will continue broadcasting Sabbath School and Church live on youtube.com. Sabbath Sabbath School will start at 9:30 AM.  Church will start at 11:00 AM with announcements.  Sabbath School and Church will be two different broadcasts. Go to youtube.com and search for "greeley sda".  Click on the big G.  You may need to choose the "Videos" tab.
OR click on the "Sermons" link in the menu selections above to access the services. (On a phone or tablet the menu selections will be in a button that looks like three bars at the top of the screen.)
---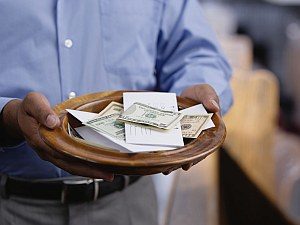 How do I give my offerings when I am staying away from public gatherings as much as possible.  I couild mail my offerings, but is their an easier way?  Yes, you could give to Greeley Seventh-day Adventist Church by giving on line.  How?  Instructions on how to use "On Line Giving"
---
Devotional Thought from Pastor Jason Logan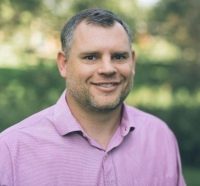 Don't Get Comfortable - I've just read through what the Scriptures have to say about king Asa of Judah and there is something that has stood out to me.  The Scriptures really say some great things about him and his faithfulness to God.  In fact, in the 15th year of his reign this is what is said, "All in Judah were happy about this covenant, for they had entered into it with all their heart.  They earnestly sought after God, and they found him. And the LORD gave them rest from their enemies on every side.  King Asa even deposed his grandmother Maacah from her position as queen mother because she had made an obscene Asherah pole…. Asa's heart remained completely faithful throughout his life." (1 Kings 15:15-17) This was the people's response after a revival meeting that King Asa had called together all of his people to recommit their lives to God. Sounds wonderful, Amen?  Well, unfortunately that was not the last thing said.  
Jump ahead about 21 years and you find that King Baasha of Israel and King Asa of Judah are constantly at war.  Asa's response is recorded this way, "At that time Hanani the seer came to King Asa and told him, "Because you have put your trust in the king of Aram instead of in the LORD your God, you missed your chance to destroy the army of the king of Aram… The eyes of the LORD search the whole earth in order to strengthen those whose hearts are fully committed to him.  What a fool you have been!  From now on you will be at war."" (1 Kings 15:7-9) You see Asa went and made a treaty with King Ben-hadad of Aram to come together to defeat King Baasha.  After Hanani's revelation to Asa we get an even more sad testimony.  Asa was so angry with Hanani for his testimony that he threw him into prison and put him in stocks (1 Kings 15:10).
I wish that was the end of it, but there is one more thing said about Asa.  In the 39th year of his reign he developed a terrible foot disease and, "Yet even with the severity of his disease, he did not seek the LORD's help but turned only to his physicians." (1 Kings 16:12)   Asa died within the next two years.  It's very sobering to me when I read of great men of faith such as Asa who late in life seem to turn away from God.  Maybe it wasn't a full turning away, but there was definitely a digression in faithfulness compared to what is portrayed in his earlier years.  It is definitely a reminder that we can never get to comfortable or overconfident in our relationship with our Lord.  At any time in our lives, no matter how long we have walked with Him, if we get presumptuous in that walk our human nature can easily take over again.  The outcome always is the same; we start trusting in the things of this world, ourselves, or in other people rather than putting our full trust in God.
--Pastor Jason
WE ARE BACK - We made it back from our vacation safe and sound. We had a wonderful time and I was able to face many of my fears. I slept in bear country 4 nights in a tent, I went on many hikes that took me way up in the air with sheer drops down, and I even faced my fear of claustrophobia when I hiked a slot canyon called Spooky Gulch. It was only 10 inches wide in some places. We also had car troubles a few days before we got back. Our car blew a bushing in the rear and we were 26 miles down a gravel road in the middle of nowhere Utah. It took us 2 hours to drive the 26 miles back to town. We were able to limp the car home as long as we stayed on the highways.
I'm so so thankful that God was with us every step of our trip. I'm a pretty anxious person who can slip into fear very easily. This trip I was able to trust God more than I have in the past. It was such a blessing. I just kept telling myself, "you're safe, you're safe, you're safe." I think that comes from building a relationship with Jesus and seeing how He's taken care of me in the past and realizing that He is a God I can trust.
Isaiah 41:13 For I am the LORD your God who takes hold of your right hand and says to you, Do not fear; I will help you.
--Grace
---
Suffering in Belarus - The last message I preached was about priorities and putting first things first. Well, this morning I had yet another reminder that put things in perspective.  I have been in an ongoing email chain with a fellow pastor from Belarus. We've been communicating about some needs their congregation has.  The Greeley Church (he has connections to members) voted to help by sending them funds to do some major renovations to their church building several months ago.
Anyway, I received an email from him this morning and I'm copying part of that email here. 
"Did you hear any news about elections in our country? Just our dictator get only 10% but wrote that he received 81% of votes, and the 3rd day for now people on streets are beaten by police and military.   
We feel ourselves like in concentration camp under fascism this week. And we feel that no one in whole world see that (internet is turned off these days). But there is no hope, I never thought that I will live again under the iron curtain since 1990 when USSR fell down."
I've not changed any of the grammatical errors as I feel it makes it very real to hear/see it just as he has written it.  Things are bad here in America and a lot has changed in the last several months, but this was a reminder to me of how much worse things could be. (He provided a link to some footage as well. I've included it, if you so choose to watch it.  Click here for link.)
1 Peter 5:8 – Be sober, be vigilant; because your adversary the devil, as roaring lion, walketh about, seeking whom he may devour:
1 Peter 1:13 – Wherefore gird up the loins of your mind, be sober and hope to the end for the grace that is to be brought unto you at the revelation of Jesus Christ;
1 Peter 4:7 – But the end of all things is at hand: be ye therefore sober, and watch unto prayer.
Let's pray for our brothers and sisters in Belarus as well as other nations who are facing great tribulations.
--Pastor Jason
Your Focus -  remember very clearly that before 2019 started I was very hopeful that it was going to be an amazing year, with no major trials. Then, I went through 2019. My mom's dementia got progressively worse and she had to be put into a nursing home, I was so stressed I began to have a lot of health issues, my dad had major surgery, he almost died on the operating table, his recovery was horrific, he ended up back in the hospital, I was visiting him every day in rehab, Abby left for college, etc. You get the point. The year wasn't great.
Then December 2019 came and I thought to myself, "This is the year. It's going to be great." A couple weeks before the new year my ear started ringing. It was detrimental to my mental health. I always thought that your ear ringing would be something very inconsequential until it happened to me. Imagine trying to sit and read your Bible, or take in the stillness of an early morning and all you can hear is a high pitched screech in your ear. Then imagine that no matter what you do you can't turn it off. Ever! It's become my new way of life and I guess I'm getting used to it.
Then CoVid19 hit and it changed everything as far as how we work, how we shop, where we go, what we do. It changed most every aspect of life. It's been a rough 2020. It's so easy to look back at 2019 and the first half of 2020 and get sad, but I've been choosing to look past the hardships and focus on the little things, the good things, the blessings, the lessons. God has been so faithful in every situation. First and foremost, He's brought us through. You can't ask for much more. He's taught us a lot along the way and He's given us strength to endure.
I've learned that no matter what year we're living in, it's going to be full of trials so I'm choosing to live a life of gratitude. I know Pastor has preached on this and it has changed my life. I like to dwell each day on what I have to be thankful for. Today I'm thankful I had time to make macarons (even though I think this batch is going to be a flop), I'm thankful I get to go for a walk and get some exercise, I'm thankful for my flower garden, I'm thankful Abby is almost done with her college algebra class. I could focus on the spikes of CoVid or the racial tensions in our country, or climate change, or how my ear is ringing today but instead I'm choosing to focus on the goodness of God. The things going on in our life might need our attention but where's my focus? What will you focus on today? Will you choose gratitude?
--Grace
Brothers and sisters--did you read that? Within Christ's church that is what we are.  There are no races, there are only brothers and sisters.  The goal of the Christian church is to come into one accord just like what happened at Pentecost around 2000 years ago.  When that happened God was able to do amazing things and He'll do it again if it happens in these last days.
Are there problems, racial issues in our society and in societies all around the world? Absolutely!  This is a world of sin.  There will always be these things until Christ comes and makes the world new.  Satan is the author of division, chaos, and confusion.  He is behind everything happening the past couple weeks, and even years, not your brother or sister in Christ.  That is not to say that there are not Christians who are racist.  There surely are!  "For we do not wrestle against flesh and blood, but against principalities, against powers, against the rulers of the darkness of this age, against spiritual hosts of wickedness in the heavenly places." (Eph. 6:12) We must not let the world seep into the church.  It has always been a spiritual principle to separate from the world and it is no different under the current circumstances.  We still must be brothers and sisters!  We can't start pointing our fingers at each other as is happening in the world.  We cannot turn to violence and bullying.  This is all that Satan wants.
Before this explosion of racial tension happened in the past two weeks we were brothers and sisters.  We still remain brothers and sisters.  We must remember who the enemy is, Satan.  We must remember what the problem is, SIN.  Finally, we must learn from all of this as well.  Do we have racism in our heart?  Do we not see all people as a blood bought child of God?  If so, we must go to Christ and plead for a changed heart (the same as with all sins) and repent of the wrongs we have committed, as well as make amends to those we may have wronged through racism.
I can see that Satan is working very hard to divide us in the church, in a general sense as well as in the local congregations.  We have been socially isolated from each other for almost three months, not getting the weekly affirmation of love from each other on a weekly basis.  Then we are immediately catapulted into these very divisive issues (although it is not new).  Instead of weekly affirmation of love from our brothers and sisters we instead are inundated with hate, divisiveness, disunity, violence, etc. from the news and from social media platforms.  It's important that we stay informed of the world around us but we must still base our emotions, feelings, decisions, and actions on Biblical principles and true experiences that we've had in the past with our brothers and sisters in Christ.  
Please don't misunderstand this message, I fully admit there are major issues.  I'm only trying to encourage us to stick to God's Word, His plans, and His agenda.  Not to get pulled into Satan's words, plans, and agenda.  We must continue to love each other and rise and shine brightly at such a time as this.  "By this all will know that you are My disciples, if you have love for one another." (Jn. 13:35)
Brother, Sister—I Love You
Pastor Jason