Adult Sabbath School is meeting in the sanctuary. There is one adult class upstairs and all the children's classes will meet downstairs. Everyone is welcome!
We are no longer live streaming Sabbath School. 
Everyone is welcome to attend the worship hour. It starts at 10:50 a.m.  You will need to be in good health and wear a mask.
We will continue broadcasting Church live on youtube.com. Church will start at 10:50 AM with announcements.  Go to youtube.com and search for "greeley sda".  Click on the big G.  You may need to choose the "Videos" tab.
OR click on the "Sermons" link in the menu selections above to access the services. (On a phone or tablet the menu selections will be in a button that looks like three bars at the top of the screen.)
---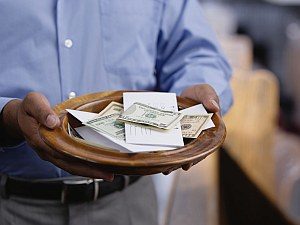 How do I give my offerings when I am staying away from public gatherings as much as possible.  I could mail my offerings, but is their an easier way?  Yes, you could give to Greeley Seventh-day Adventist Church by giving on line.  How?  Instructions on how to use "On Line Giving"
---
Devotional Thoughts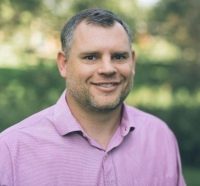 The Word of the Lord
1 Kings 17:2  The word of the Lord came to him, saying,…
1 Kings 17:5  So he went and did according unto the word of the Lord:…
Lately, I've been reading a small book about Elijah and his experience.  The two verses I've added above do a very good job summarizing Elijah's experience and how he followed God.  When God spoke, he acted. Was Elijah perfect?  No, but in general he was faithful to following when God would reveal something to him.  
This devotional thought is very simple and straightforward.  First of all, are you listening to hear what God would have you do?  Second, when He gives you something to do, do you act upon His direction?  These things are things that I've been thinking about quite a bit since starting this little book.  How open am I to actually hearing God?  Is my life such that God is even able to speak to me freely?  Or am I so caught up in the normalcy of life and culture that in a sense, I've become deaf to His speaking?  Study the story of Elijah or most any other Biblical story for matter, God often speaks to His followers in such a way that is out of the norm.  He asks them to do things that would look pretty silly to the world, yeah, maybe even crazy.
I'm not trying to push for fanaticism, but instead just a question of whether or not we are really in tune with God. I am wondering how much I am actually willing to hear?  How much are His people truly willing to do on His behalf?  After all, that is what faith is, isn't it?  To step out in trust when it seems impossible from a human perspective.  Brother, sister what is the word of the Lord saying to you?  Will you be like Elijah and go and do according to that word?
--Pastor Jason
Thank you everyone for your prayers for my family. I was actually able to see her last week. It was such a blessing to be able to touch her, hug her, kiss her cheek, and hold her hand. Like I said, she's deteriorated greatly and it was very difficult to see with my own eyes. It had been over a year for me to see her and the decline was drastic. It was things that we just couldn't gauge over FaceTime from week to week. It was a blessing and a very sweet time but very difficult for all of us. Lots of tears were shed. The next day I cried all day. Dementia comes with constant waves of fresh grief as you lose bits and pieces of your loved when every day. The most precious moment for me was when I was leaving and I kept trying to take my hand away and she would just squeeze it real tight. I knew that she realized I was someone special to her. Thank you for being gracious and letting me share my journey with you and thank you so so so much for your prayers. You'll never know the strength I get from them.
--Grace
I just wanted to give you all an update on my mom and dad's situation. I know many of you have been praying for them and been invested in what's going on. As most of you know, my dad hadn't been able to see my mom for almost 10 months. He was finally able to go to the nursing home and give her a "hug" through a hugging wall. Then, he was able to bring her home Christmas day and finally touch her, hug her, kiss her, and hold her. After having her home for a few hours he decided not to take her back. My sister and brother-in-law are living with him at this time and my sister will be taking care of my mom. My mom has deteriorated drastically in the last year. I have videos of her last Christmas smiling and laughing and sitting in the couch. Now, she's basically blind because she can't visually perceive anything, can no longer chew, doesn't walk, and sleeps most of the day. My family would love your continued prayers as they navigate this new road. Although my dad gets to be with my mom now it's still a very difficult situation as she requires 24 hour care and is in a lot of pain when she's moved. Thank you all so much for your love and support for our family!
--Grace